HALF PRICE OFFER - SAVE £4,389.36

One Compartment Locker - Nest of 3 (3 compartments) With Integrtated Sloping Tops

UK Mainland Delivery is included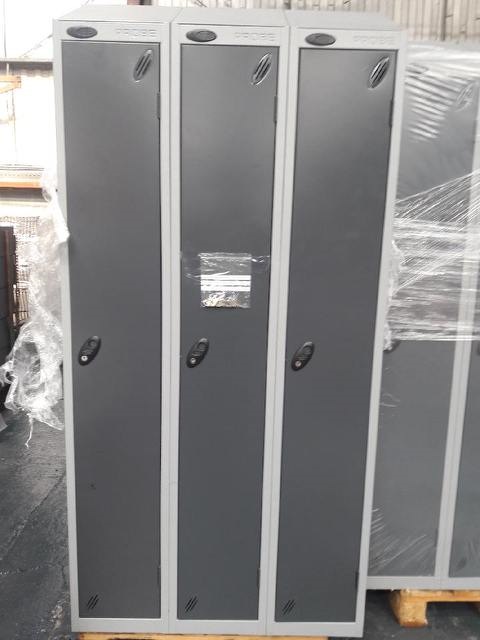 We currently have an over run on the following product. Brand new and still in wrapping.
One Compartment Locker - Nest of 3 (3 compartments)
1780mm High X 915mm Wide (3 x 305mm) X 305mm Deep
Fitted with Type A CAM Key Locks with 2 keys per Lock
With Integrated sloping tops
Each Compartment has a top shelf and double coat hook
The Locker Body is in Silver Grey RAL9006
The Locker Doors are in Charcoal Grey RAL 7024
Normally £182.89 each
48 x Nest of 3 units available at £91.44 each Plus VAT
THAT'S 144 LOCKERS FOR ONLY £4,389.12
£4,389.36 PLUS VAT . UK Mainland delivery is included
Ready for shipment.
Please Call Now on 01244 660 839