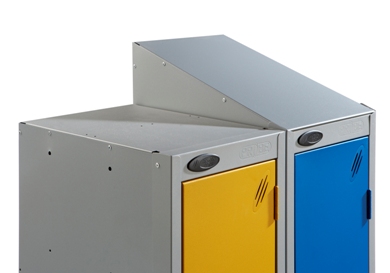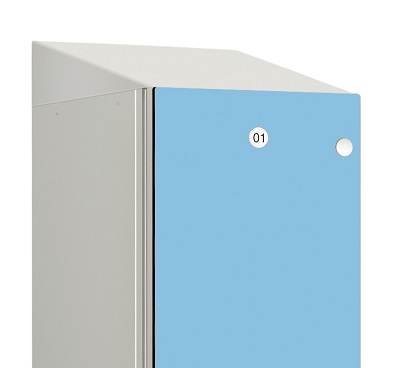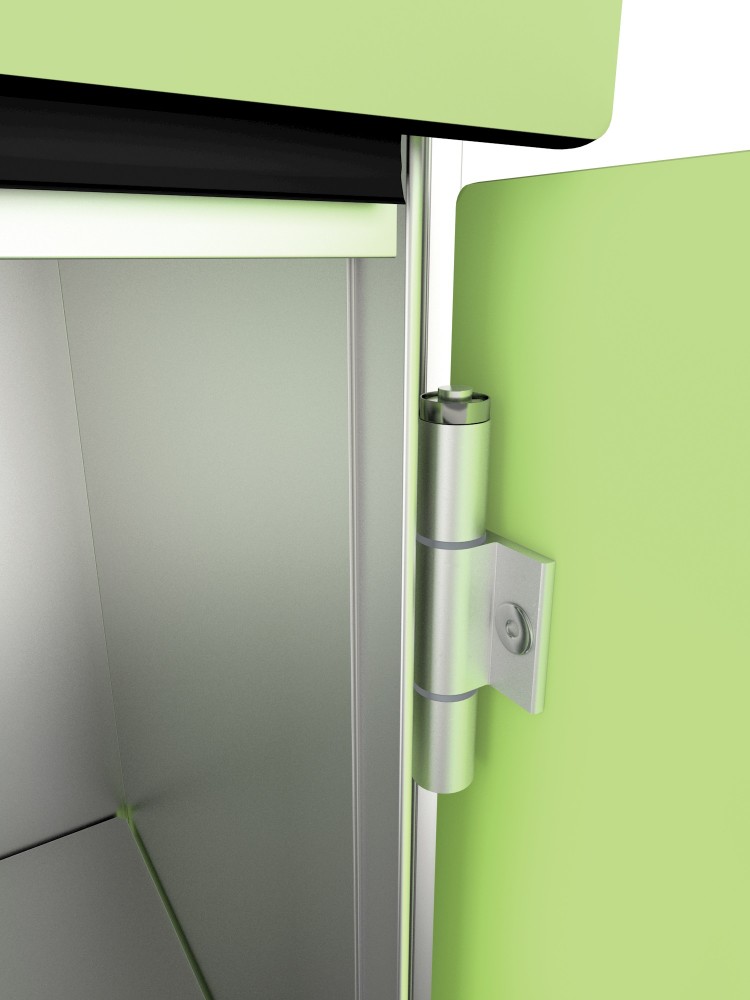 1 Compartment low level locker with vents to let the locker breathe.
Includes an internal top shelf and double coat hook.
One Compartment locker complete with a top shelf and double coat hook. Available in the following sizes
1210mm High x 305mm wide x 305mm Deep
1210mm High x 305mm wide x 460mm Deep
NOMINAL CLEAR ENTRY WIDTHS
Door Clear Entry Width = locker width minus 64mm
Locker width 305 mm = Clear Entry 241mm
Available in nests of 2 and 3 units. Please call for pricing.
Choose from 7 standard door coloursavailable for all locker sizes
Grey metal locker colour Silver Grey RAL 9006
Black RAL 9004
White metal locker colour White RAL 9016
Metal locker Colour Green Green RAL 6018
Locker Colour Yellow Yellow Similar to RAL 1004
locker colour blue Blue Similar to RAL 5019
locker colour red Red Similar toBS 04 E53
Standard included Lock Options of:
Type A Lock
Type A Locks - Key Locking
(Standard Cam lock with 2 keys supplied per lock)
Type B lock Type B Locks - Hasp & Staple
(suitable for padlocks not supplied)
CLICK TO VIEW LOCK OPTIONS
Master keys for standard cam locks are available as an extra option.
The total £ value shown, when ordering, in your "lock Type" selection is the total for a lock on each door/compartment of your selected locker.
image shows a 1 door locker and a 2 door low locker nested together. This product selection order is for the 1 compartment low locker only.
sloping tops not available on this locker