Wide Range Of Laptop Lockers
Media Device Storage, both POWERED and NON-POWERED
Offering a comprehensive range of media storage tower lockers for the storage and charging of a variety of devices. You can choose from powered or non-powered, mobile or static, there's a media locker to suit your needs.
Tablets, Apple Devices, IT Equipment, Laptops, Smart Device, Netbooks. Whichever device you are using, one of our Laptop lockers can provide safe storage and if you opt for the powered charging unit you have the ability to charge that device whilst it is securely stored.
Read More
Models Available

Charging Laptop Locker and also a TABLET charging locker with smaller conpartment sizes
The LAPTOP CHARGING Lockers are larger than the TABLET lockers at 380mm wide by 525mm Deep offeringa laptop Maximum Device Dimension of 370mm wide x 420mm Deep
The TABLET charging lockers are smaller than the LAPTOP lockers and are designed to accommodate smaller devices at . The TABLET charging lockers are 305mm wide x 370mm deep. The Tablet charging lockers have the options of plain steel doors, vision panel doors, standard 3 pin sockets or 3 Pin with USB chatrging as well.

Each charging compartment has a rear perforated panel for heat dissipation.
Safe location of power socket
All charging units are CE marked
All compartments have scratch resistant lock covers with the facility to number each door to help identification.
A wide variety of locking solutions are available.
LAPTOP CHARGING RANGE
Single Door with 10 individual compartments each with a powered charging socket
1780mm Hx380mm Widex525mm deep.

Single Door with 15 individual compartments each with a powered charging socket
1780mm Hx380mm Widex525mm deep.

10 individual doors providing 10 individual compartments each with a powered charging socket
1780mm Hx380mm Widex525mm deep.

15 individual doors providing 10 individual compartments each with a powered charging socket
1780mm Hx380mm Widex525mm deep.

Low Single Door with 8 individual compartments each with a powered charging socket
1000mm Hx380mm Widex525mm deep.

Mobile trolley, 16 Compartments Model available for true portability in both charging and non charging.

NON CHARGING - Laptop Storage
Single Door with 10 individual compartments
1780mm Hx380mm Widex460mm deep

Single Door with 15 individual compartments
1780mm Hx380mm Widex460mm deep

10 individual doors providing 10 individual compartments
1780mm Hx380mm Widex460mm deep

15 individual doors providing 10 individual compartments
1780mm Hx380mm Widex460mm deep
TABLET LOCKER OPTION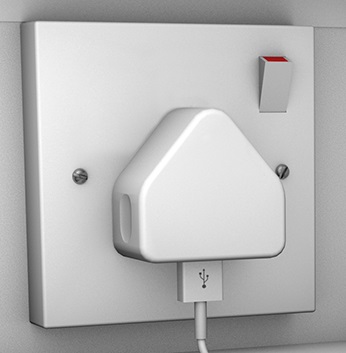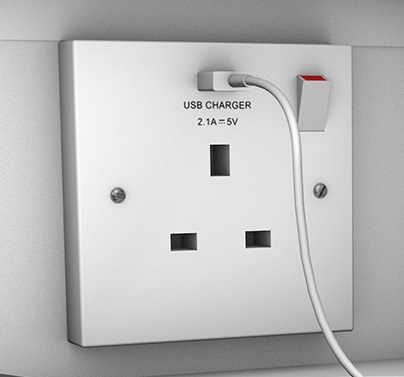 SINGLE DOOR 10 SHELF TABbox LOCKER
Non Charging
1780mm High x 305mm Wide x 305mm deep. With either Plain doors or Vision Panel doors.

Charging
1780mm High x 305mm Wide x 370mm deep. With either Plain doors or Vision Panel doors.
Fitted with Standard 3 pin socket or 3 Pin plus USB

10 DOOR 10 SHELF TABbox LOCKER
Non Charging
1780mm High x 305mm Wide x 305mm deep.With either Plain doors or Vision Panel doors.

Charging
1780mm High x 305mm Wide x 370mm deep.With either Plain doors or Vision Panel doors.
Fitted with Standard 3 pin socket or 3 Pin plus USB

SINGLE DOOR 15 SHELF TABbox LOCKER
Non Charging
1780mm High x 305mm Wide x 305mm deep. With either Plain doors or Vision Panel doors.

Charging
1780mm High x 305mm Wide x 370mm deep. With either Plain doors or Vision Panel doors.
Fitted with Standard 3 pin socket or 3 Pin plus USB

15 DOOR 10 SHELF TABbox LOCKER
Non Charging
1780mm High x 305mm Wide x 305mm deep. With either Plain doors or Vision Panel doors.

Charging
1780mm High x 305mm Wide x 370mm deep. With either Plain doors or Vision Panel doors.
Fitted with Standard 3 pin socket or 3 Pin plus USB

SINGLE DOOR 8 SHELF TABbox LOCKER
Non Charging
1000mm High x 305mm Wide x 305mm deep. With either Plain doors or Vision Panel doors.

Charging
1000mm High x 305mm Wide x 370mm deep. With either Plain doors or Vision Panel doors.
Fitted with Standard 3 pin socket or 3 Pin plus USB

8 DOOR 8 SHELF TABbox LOCKER
Non Charging
1000mm High x 305mm Wide x 305mm deep. With either Plain doors or Vision Panel doors.

Charging
1000mm High x 305mm Wide x 370mm deep. With either Plain doors or Vision Panel doors.
Fitted with Standard 3 pin socket or 3 Pin plus USB

2 DOOR 16 SHELF TabBOX TROLLY
Non Charging
1050mm High x 750mm Wide x 305mm deep. With either Plain doors or Vision Panel doors.

Charging
1050mm High x 750mm Wide x 370mm deep. With either Plain doors or Vision Panel doors.
Fitted with Standard 3 pin socket or 3 Pin plus USB

16 DOOR 16 SHELF TabBOX TROLLY
Non Charging
1050mm High x 750mm Wide x 305mm deep. With either Plain doors or Vision Panel doors.

Charging
1050mm High x 750mm Wide x 370mm deep. With either Plain doors or Vision Panel doors.
Fitted with Standard 3 pin socket or 3 Pin plus USB
Colours Choices

All with White bodies RAL 9016

Blue Doors RAL 5019

Red Doors Similar to BS 04 E53

White Doors RAL9016