Locker Lock Options
*Included in Locker price. Type A Or Type B - Request lock type at point of ordering.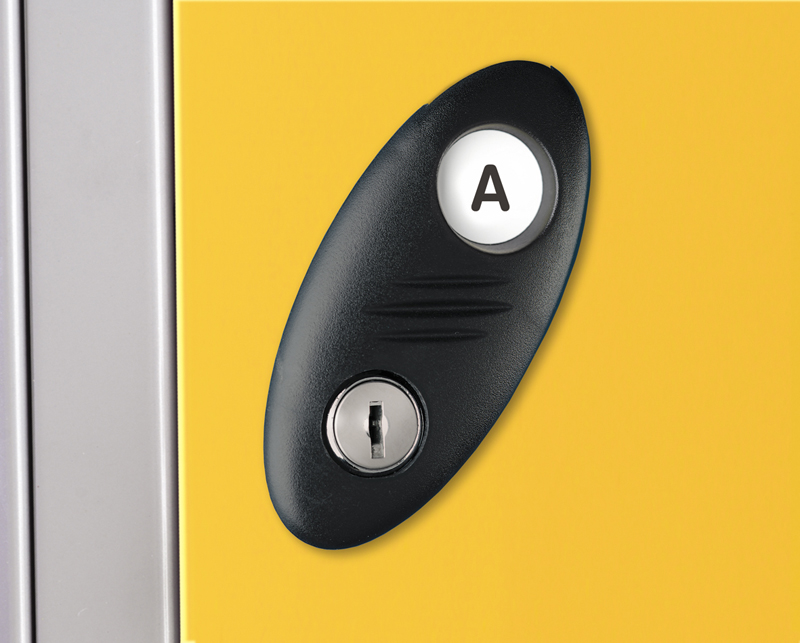 Type A Locks * - Key Locking
Even the standard lock has a micro sprung
10 disc lock featuring a massive 3000 serial combinations - all exclusive to Probe.
Two keys are included with each standard lock
Read More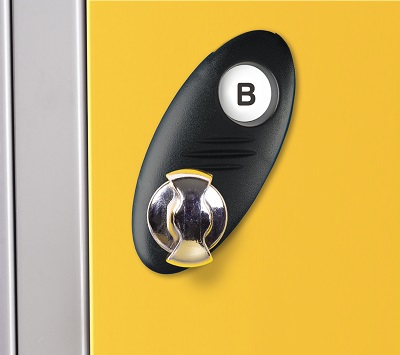 Type B Locks * - Hasp & Staple - Attractive design allowing easy use of padlock fi�tting.
An improved design increasing security as this push and twist hasp & staple dissengages the lock shaft from the cam when the padlock is in pplace, meaning the lock will just spin which prevents forced opening.
Shank diameter maximum 7mm and minimum 5mm. Padlock sold separately.
Optional Lock choices of: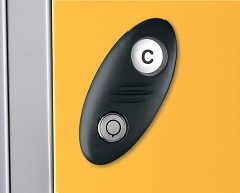 Type C - Radial Pin Locks
The radial pin locks are designed to provide greater levels of security over standard key locks. Two keys provided with each lock. Master keys also available. 10,000 COMBINATIONS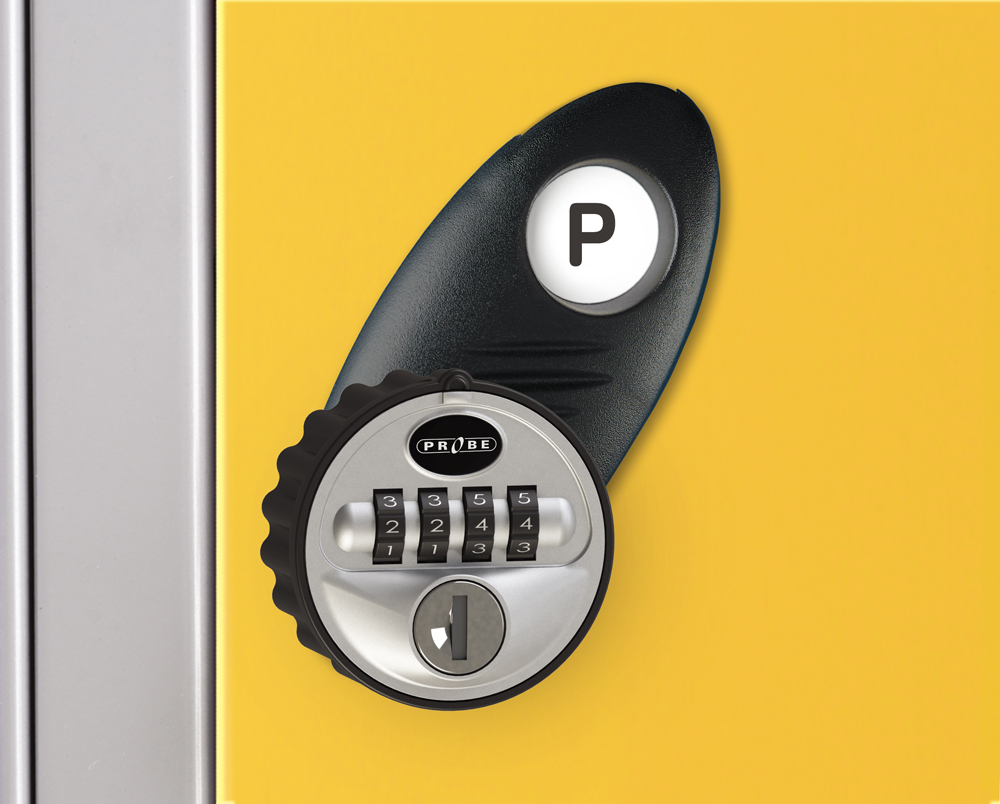 Type P - 4 digits reprogrammable combination Lock.
A new and cost effective 4 digits lock which can be reprogrammed should the user change or simply if they have forgotton their number.
The use of a master key allows you to manually find the original code and change it. Master override key sold separately. Not recommended for public or multi user sites.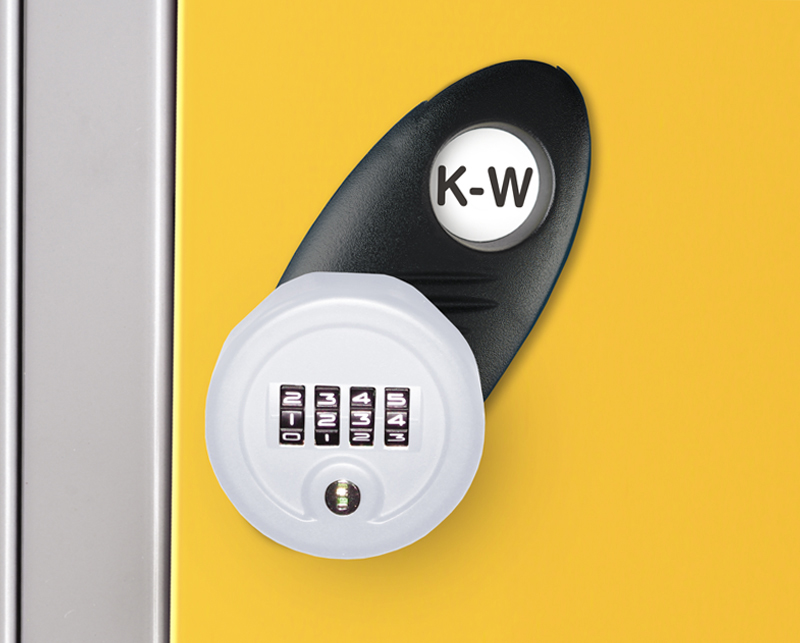 Type K WHITE - Re-programmable 4 digits combination lock

A master key can be used to open all locks and reset the code.
Reprogrammable easy operation and 10,000 possible combinations.
set and easily changed by users using Override
Not recommendd for multi user or public use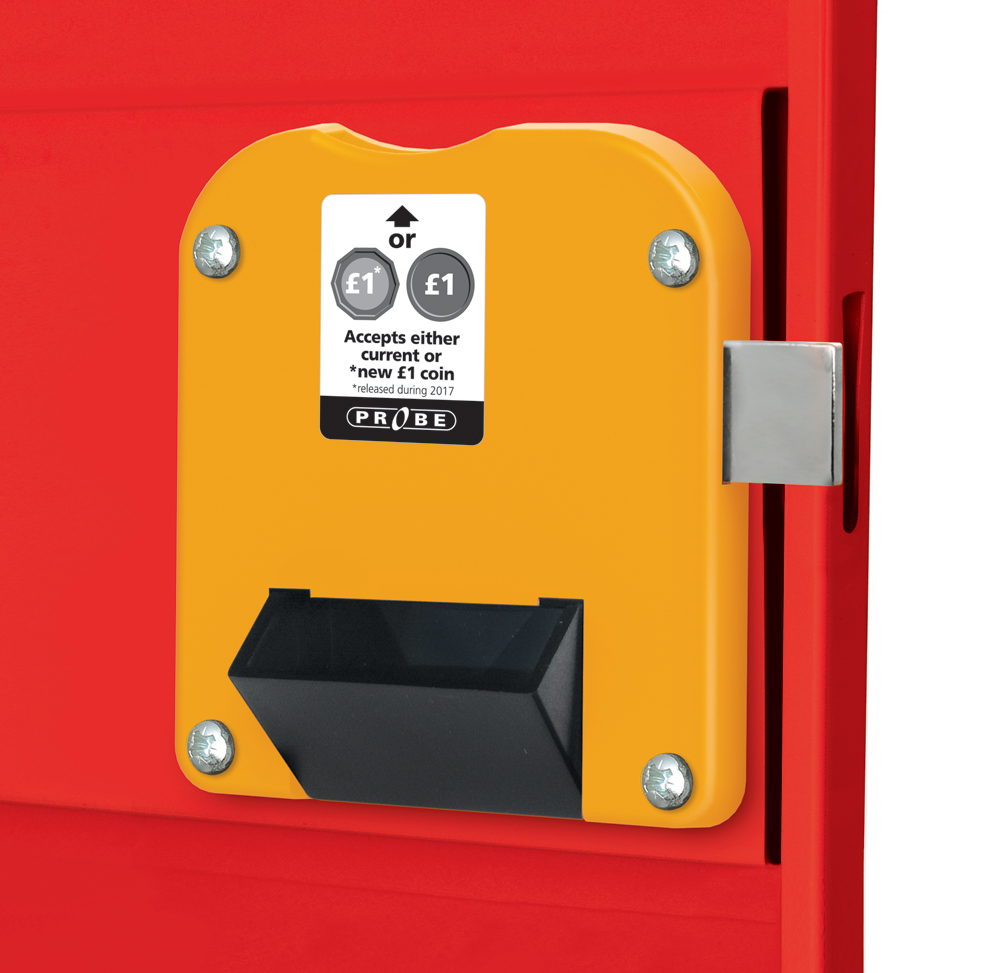 NEW 2017 £1 Type H - Coin Return LockNEW 2017 £ COIN/TOKEN - RETURN / RETAIN
This lock accepts both the current £1 coin and also the new Pound coin due forlaunch March 2017. It also accepts current £ tokens
A euro Lock is available but is supplied in black body
Note: Coin Locks will not retro fit to Standard Doors

Also available as a COIN RETAIN
These locks are available with a range of coin denominations £, Euro or tokens.
Retains the coin or token in a safe box under the locker effectively making locker use chargeable.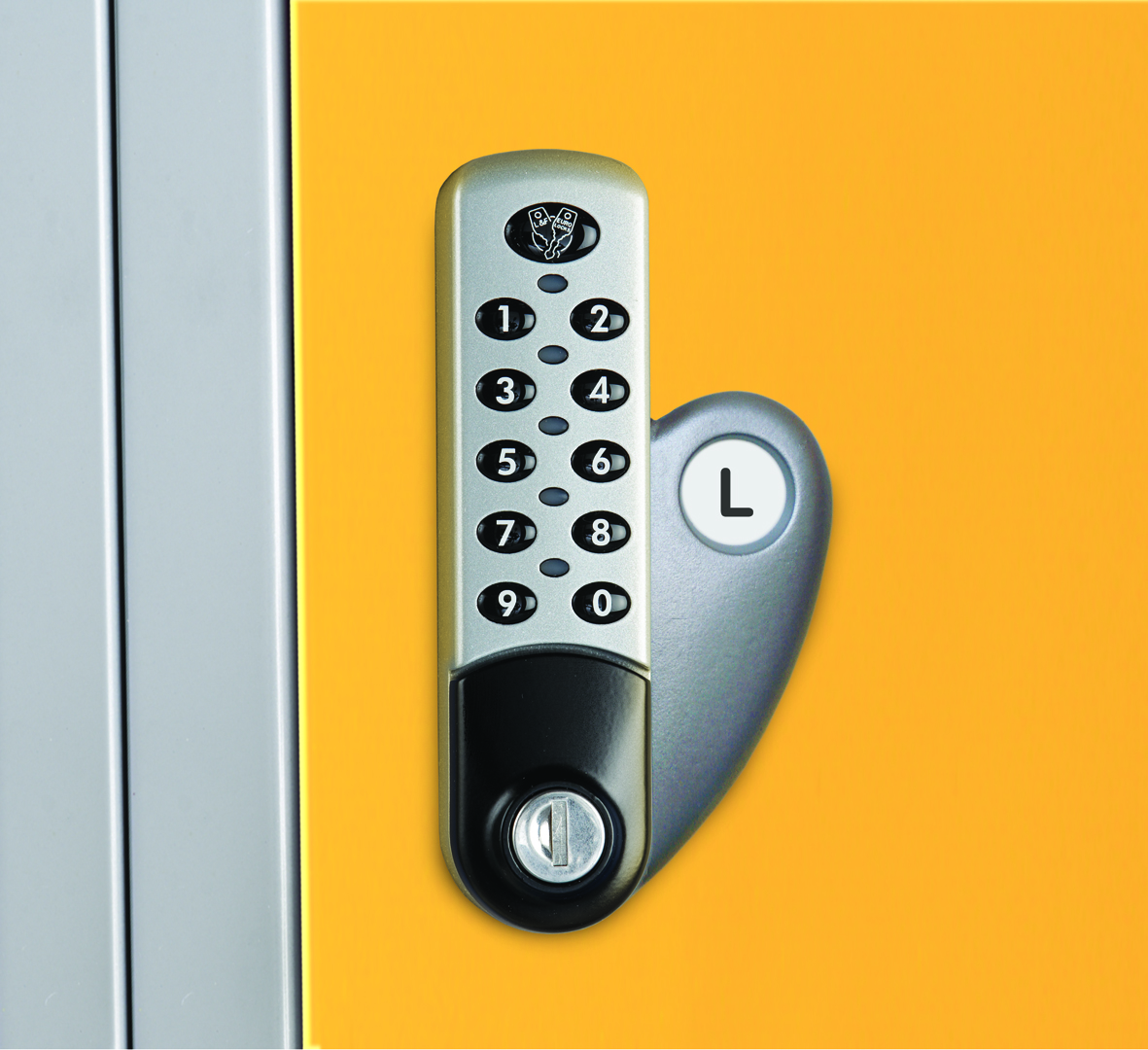 Type L - Electronic Digital combination Lock
4 digits user code
8 digits master code
Choice of Modes
Private mode (user code retained when opened) or
Public mode (user code lost when opened)
Technician mode (user code retained with lock set in Public mode)
Mechanical override key, 2,000 differs, master option.

Master keys for standard cam locks are available as an extra option.
40,000 COMBINATIONS Emergency access using service key Simple to program
Batteries last up to 50,000 operations

Can be used and fitted to the lockers HORIZONTALLY
Subject to minimum order quantity. The card holder is not included when ordered in horizontal use.