Know in detail about the 3 different kinds of shelving systems for business storage such as Industrial Angle Post Shelving, Long span Extension bays and Long span Shelving.
It is one of the most daunting tasks to create and maintain your office or industry storage area. Although it is very important to keep your storage well organized. You can commonly find shelving used by manufacturing industries who sell their products at wholesale rates. This sort of material handling equipment is available in 3 types such as Industrial Angle Post Shelving, Long span Extension bays and Long span Shelving. Each one can be used to store non-parallelized products and hence, stand ideal for industrial application.
Generally shelving systems let anyone have the excellent flexibility that they are looking for in terms of storing and space. Whether you need to store a small amount of large items or a lot of small items, this system can be customized to your needs. Consider buying shelving online that does not have any kind of complexity or difficulty. Scores of these systems are easy to use for people who have to store a large assortment of items. You can use shelving systems at the warehouse, home, library, garage, sheds or any other place where they may be advantageous.
3 Different Types of Shelving for Storage Solution
Industrial Angle Post Shelving: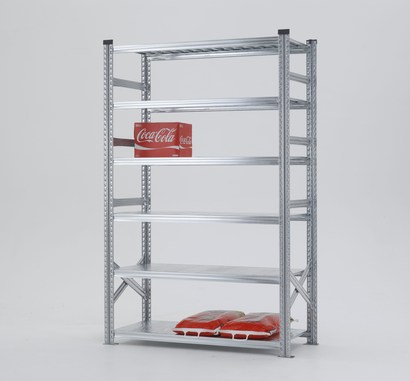 This kind of shelving gives you a high amount of strength, durability and flexibility. It is adjustable and extensible in a range of sizes to aptly fit your space and layout. Did you know Angle Post shelving is often called British Standard Shelving or Dex ion shelving? It is a simple nut and enterprising shelving design with the sentimental heavy-duty system, cross braced backs and sides, and shelves that can load massive capacity of up to 195kgs UDL. The rolled angle posts, make sure supreme strength and the Active coat anti-bacterial painting decreases MRSA and other microbes up to 99%.
Long span Extension Bays: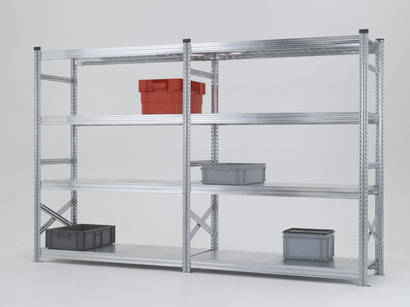 This category of the storage unit is contrived from steel with a sturdy and highly resilient zinc finish. Designed to "APPEND" to a starter bay they are provided with 1 x upright only, enabling you to spread your shelving into extended multiple bay runs. The series is a bootless construction which means you can very rapidly and effortlessly put them together and are provided with steel shelf decks. This sort of shelving is available with a variety of diverse shelf depths.
Long span Shelving: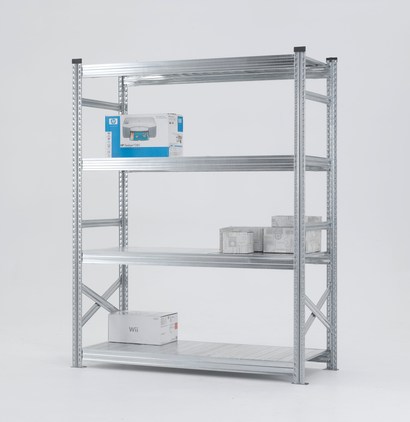 The long span shelving bays are built from steel with a solid and highly resistant zinc polished. Available in an assortment of dimensions and with both "Starter" and "Extension" bays available it permits you to build up shelving layouts and runs over the shelving to fit into your available storage area. This kind of storage unit is a bootless structure which indicates you can very swiftly and with no trouble put them together and are provided with steel shelf decks. This storage system is also available with a range of assorted shelf depths. To Conclude:
Whatsoever sort of shelving you wish to buy, you must do a research online. Over the internet, you can find the best deals available and abundant of discounts too. With the facility of delivery right to your doorstep, you can take all the trouble out of buying shelving units and shelves. With numerous types of shelving storage available online, the only trouble is choosing which one to buy! Whether it is a heavy duty rack you want or somewhat smaller and economical you will be able to locate the finest choices online.