In the world of business, efficiency and organisation are key to success. If you're a business owner or manager seeking innovative solutions to maximise your workspace and enhance productivity, look no further than slim cupboards. These sleek and space-saving storage options offer a multitude of benefits uniquely tailored to meet the demands of a dynamic business environment.
Maximising Vertical Space
Slim cupboards are engineered to make the most of vertical space, allowing you to optimise every square inch of your workplace. Whether you operate a bustling office, a retail store, a warehouse, or any other business, these storage solutions help you declutter, organise, and efficiently store essential items without occupying valuable floor space.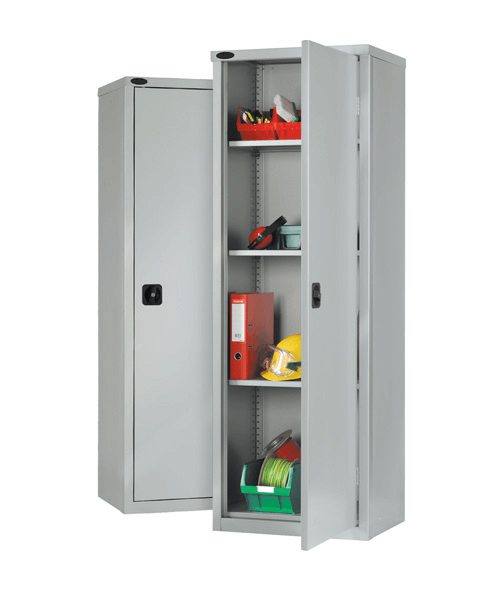 Professional Aesthetics
In the business world, appearances matter. Slim cupboards are not only functional but also designed with aesthetics in mind. Their slim profiles seamlessly integrate with your office decor, projecting a professional image while promoting efficient organisation. You can customise these cupboards to match your corporate colour scheme and style, ensuring they not only enhance functionality but also contribute to a polished and cohesive workplace.
Enhanced Accessibility
Businesses thrive on efficiency and time management. Slim cupboards are designed to enhance accessibility with features such as adjustable shelves, pull-out drawers, and organised compartments. This makes it easier for employees to locate and retrieve items, reducing downtime and boosting productivity.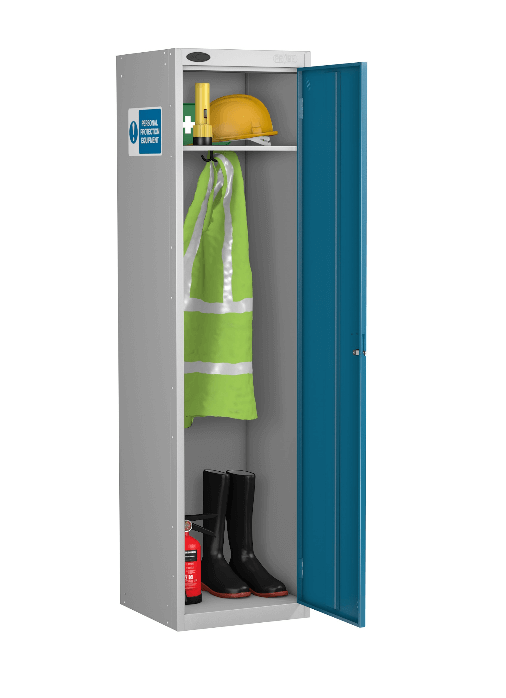 Quick Installation
Businesses need solutions that can be implemented swiftly. Slim cupboards are designed for easy assembly, minimizing disruption and downtime during installation. This means you can start reaping the benefits of enhanced organisation and efficiency in no time.
Versatile Applications
Slim cupboards are exceptionally versatile and cater to a wide array of business needs:
Office Supplies
Keep your workspace tidy and organised with slim cupboards for storing documents, stationery, and office supplies. These cupboards are especially valuable in open office environments.
Inventory Management
Streamline inventory storage in retail stores, warehouses, and distribution centres. These slim storage solutions can be tailored to accommodate different types of products, making it easier to manage and access inventory efficiently.
Medical Facilities
Medical offices and clinics can utilise slim cupboards for storing medical supplies and equipment in a hygienic and organised manner.
Workshop and Manufacturing
For businesses in manufacturing and industrial sectors, slim cupboards can efficiently store tools, parts, and safety gear, even in limited workspaces.
Meeting and Conference Rooms
Store presentation materials, audio-visual equipment, and conference room essentials in an organised and accessible manner.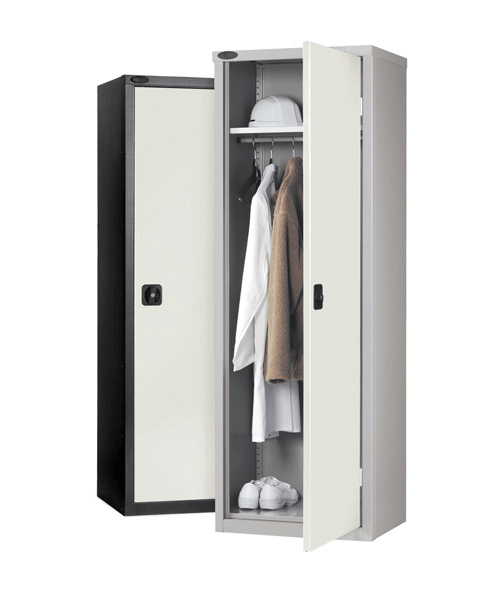 Types of slim cupboards
At Shelving Store we supply a range of slim locker solutions for both industrial and commercial uses.
Slim Cupboards – These storage solutions are supplied with 3 adjustable full width shelves and are perfect for storing stationary, important files and work gear.
Slim Wardrobes - Slim Wardrobes are supplied with an adjustable shelf and a hanging rail and are perfect for employees to store their uniforms and personal items of clothing.
Slim PPE Cabinets – These are similar to slim wardrobes, but are designed for the storage of all PPE equipment
Slim Medical Cabinets – Perfect for storing all kinds of medicines and first aid equipment and materials, along with overalls and PPE
Conclusions
When it comes to streamlining business operations and maintaining an organised, professional workspace, slim cupboards are an invaluable asset. These versatile, customisable, and stylish storage solutions offer a multitude of benefits tailored to meet the unique needs of businesses.
By investing in slim cupboards, you can transform your workspace, improve efficiency, and project a polished image that will impress clients, customers, and employees alike. Contact us on 01244 660839 or email support@shelvingstore.co.uk to find out more about the range of slim cupboard storage solutions that we provide.