An industrial cupboard is an extremely strong cupboard suitable for commercial and office environments. They are a robust storage solution that will withstand holding a heavy load. In this blog, we highlight the main purposes of industrial cupboards, their key features and the different options available.
What are industrial cupboards used for?
Industrial cupboards are available in a number of styles and sizes, and they can safely store anything from a few personal effects to hazardous and dangerous substances. Industrial styles and durable cabinet designs can be used to safely and securely store any number of items in a variety of settings. Industrial cupboards are suitable for both large and small items and are available in a range of sizes.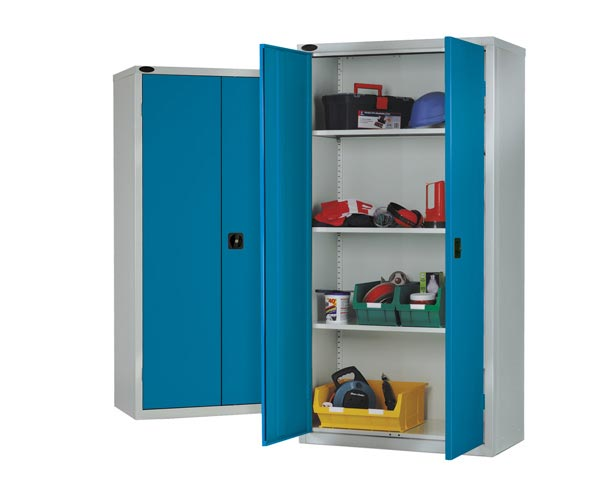 Where can industrial cupboards be used?
Industrial cupboards are commonly found in factories, warehouses, laboratories, and similar places, where they are utilised for safe and effective storage of everyday items. In these environments there's a high demand for quality industrial cupboards which are robust and sturdy, and can withstand a multitude of tasks. They can also play an important role in office and school storage.
How to Choose Right Industrial Cupboard
Industrial storage units come in a variety of colours, shapes, and sizes. It is crucial to choose an industrial storage unit that is large enough to store all the tools and materials used in the workplace. Also, make sure there is enough space left to allow easy access and allow for future additions.
Industrial cupboards have a range of key uses and can be used to serve many purposes. We offer a range of different industrial cupboard solutions to suit every space and environment, including the following: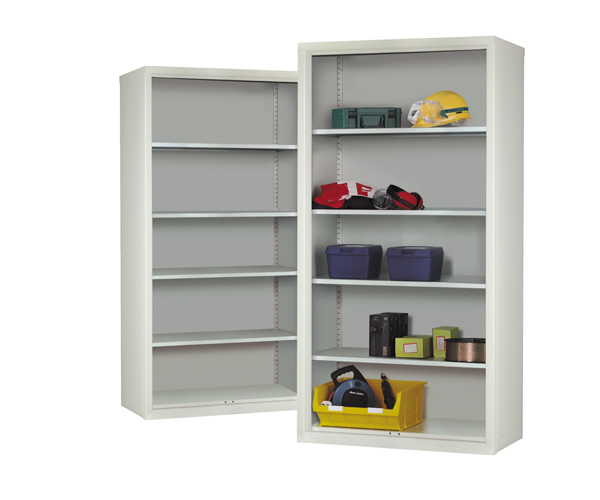 Key features of industrial cupboards
Industrial cupboards are specified with 85Kgs UDK shelf loading. All components are manufactured from mild steel. Door frames from 1.0mm, doors from 0.9mm and carcass and door panels from 0.7mm. All 2 door models have 3 points locking for security.
Each of the industrial cupboards we provide have a built-in "Active coat" antibacterial coating, which is effective against MRSA and other harmful bacteria. The coating is hardwearing, suitable for the most stringent hygienic environments and is available in all Probe colours.
Conclusion
At Shelving Store we offer some of the best prices in the UK and Europe for office cupboards, commercial cupboards and steel storage cupboards and industrial cupboards. They are all delivered free within the UK mainland and need no construction or installation as all of the cupboard range come fully assembled when delivered to you saving your time and money. Contact us on 01244 660839 or email support@shelvingstore.co.uk to find out more about the range of storage cupboards that we provide.