Are you looking for industrial wardrobes for sale? Industrial wardrobes come with various features and you can choose the one that suits your purpose perfectly. If you require storage in your gym or swimming pool you will get waterproof varieties, for an industrial kitchen, you will get storage cupboards with mesh doors, for schools you will get steel lockers with multiple compartments.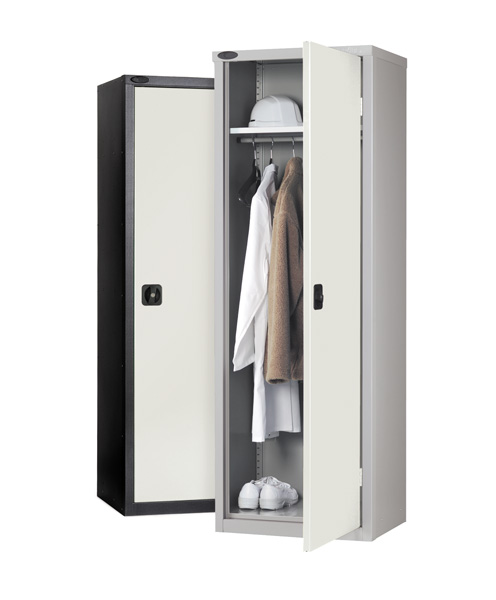 What Materials Are Industrial Wardrobes Made of?
The most common material used to manufacture industrial wardrobes is either steel or wood. While the metal ones are used in industrial premises like factories, wooden ones are normally used in homes and offices. In areas where there is water like swimming pools and gyms plastic lockers are the preferred choice. Wire meshed doors in industrial wardrobes allow the products stored inside to breathe and these are therefore ideal for raw material storage in industrial kitchens.
What Are the Different Types of Industrial Wardrobes for Sale?
Most companies that have industrial wardrobes for sale, sell cupboards, lockers that are free-standing or nested, school lockers, bookcases, desk height or counter height cabinets, filing cabinets, shelving, coat and luggage racks. School and staff storage lockers are also an integral part of any of these companies.
With the advance in technology, storage needs have also changed. Today mobile phones have become an indispensable part of every individual's life. Now, these gadgets need charging and need to be secure while being charged. Therefore, these industrial wardrobe companies have introduced a new range of products to their list, namely the Recharge lockers.
How to Choose an Industrial Wardrobe?
Proper storage is essential to lead an organized life in today's world. Everything has to have its own designated place so that you do not have to waste time searching for that very important document or that particular party shoes. With the wardrobe variants available in the market you are spoilt for choice. So before buying any wardrobe, first assess your needs. Depending on what you need to store and where, choose the size, the material it is made of and its load capacity and of course keep in mind whether it is within your budget.
What are Armoires?
According to brittanica.com armoires are large, 2 door wooden cupboards with shelves, drawers and hanging space. They are normally movable. They also have ornate carving on the surface. A favorite with interior designers, armoires are part of the product line of companies that have industrial wardrobes for sale.
What Are Bike Lockers?
Bikes are becoming popular as greener alternatives to cars. But then bikes are light and easy to steal. They need to be stored in secure places. Bike lockers are the answer to this problem. Available as single or multiple units, bike lockers are very popular among educational institutes, corporate offices and commercial spaces like malls and supermarkets.
What Types of Locks Do the Industrial Wardrobes Have?
Industrial wardrobes come with many locking options to keep intruders at bay, like coin locks, digital combination locks, cam locks, radial pin locks, smartcard locks among others. Each type has its own advantages. Depending on the location and use of your storage unit choose the lock that is most suitable.
To Conclude
So when you are checking out the market for industrial wardrobes for sale do keep in mind all the significant points mentioned above. Make sure you play it safe by finding the right product made of a material of your choice with a sturdy tamper-resistant lock.