The arrangement of merchandises is a continuous concern for the majority of the businesses, and any successful business owner is likely to reveal that one of the keys to having a resourceful organizing system is the use of a well-maintained shelving unit. An office shelving unit right for the particular storage needs of your business is guaranteed to not only increase the efficiency of your system, but protect the safety of your employees as well. We all know that today's business storage is more than just files. From office supplies, printed marketing materials, promotional samples, archival boxes, computer parts, and so much more requires to be appropriately stored in your office.
However, choosing a suitable shelving storage unit for business is essential. The unit you select must also suit the requirements of the employees in the office. A large office have need of several storage alternatives, and a small office requires a bit of additional space for excess files. Keeping all these factors in mind you should decide to buy quality shelving unit for your office with a bit of planning in advance. There are an extensive variety of office storage shelving systems available over the internet for you to shop conveniently after knowing everything about the product.
3 Types Of Commonly Used Storage Shelving Systems
Office Shelving: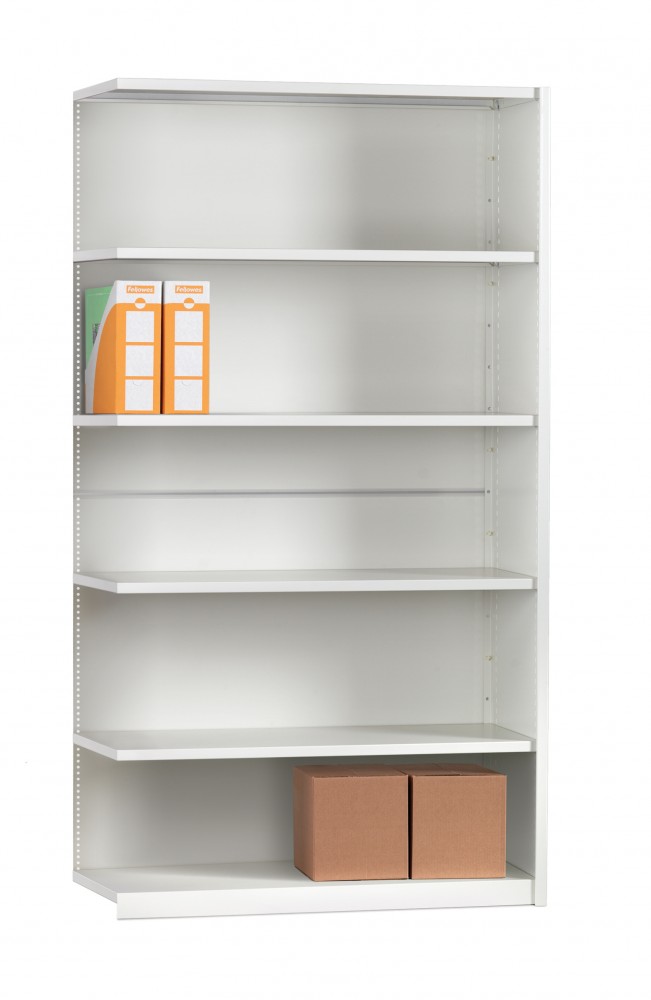 Previously known as Mistral Shelving this incredible range of Office Shelving comes in an upgraded version. This flexible and modifiable Shelves are ideal for businesses, libraries as well as offices for general storage, filing, documentation boxes and sample of products. To be precise, it is an excellent commercial grade shelving, not plastic that with crack will bend and break. Also, it is as trendy as it is tough and meticulously designed to combine look with work ability. It comes with high-strength as each shelf can carry 100kgs and the total bay can carry a weight of 600kgs. And with a smooth White (RAL 9016) resilient powder coated finish, it's simple to keep it clean. Plus it has a special anti-bacterial finish which decreases E-Coli, bacteria, and the MRSA bugs by 99%.
Library Shelving: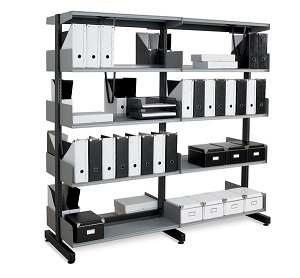 Library Shelving is useful, flexible and economical for storage of books. Though it is called library shelving, you can undoubtedly use it in publishing houses, Schools, Offices, companies, book stores, hospitals and more. Available in five different heights options 1200, 1500, 1800, 2100 and 2300mm. It is convenient and swift to assemble it which saves interruption and reduces disorder. The best thing about this shelving system is that they are available in various forms such as freestanding, mobile and wall-mounted, suiting your accessibility of space you can choose any of them. Moreover, the Active coat finish on them, developed in conjunction with DuPont, keeps it bacteria resilient making library Shelving right for food processing company, manufacturing plants, hospitals, retail changing rooms, schools, restaurants, and universities.
Rolled Edge Shelving: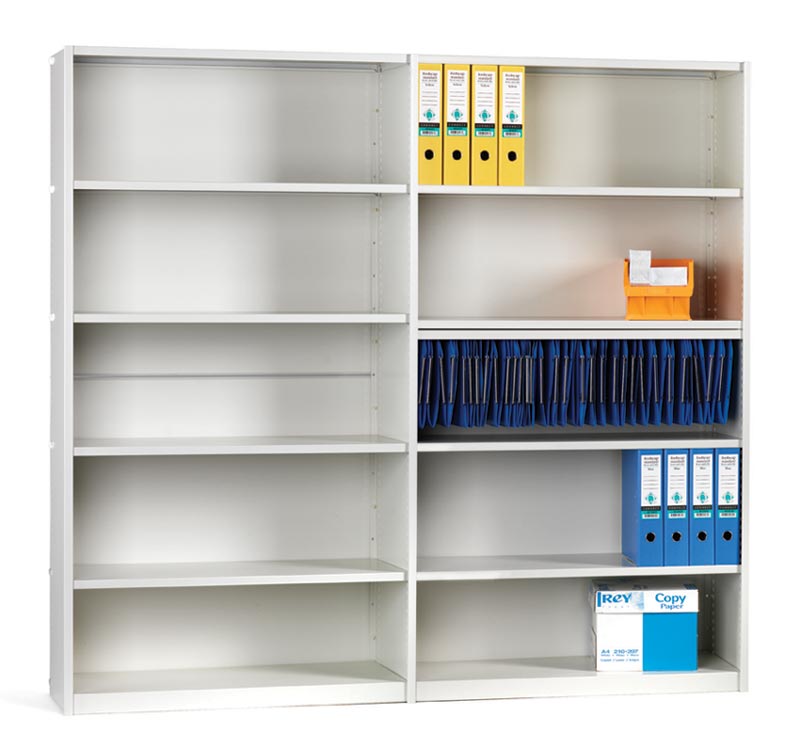 Durable, usable and affordable, Rolled Edge Shelving are easy to assemble. As the name suggests, the folded edge have no sharp edges that can lead to scratching or clothes getting stuck. They are the best fit for home, garage, and workshops other than offices. Each unit is excellently strong and has a solid back and 6 shelves all attached. The shelves can store up to 205kgs UDL.
No matter what the size or nature of your business, shelving unit are the most rational and cost-effective investment you can make when it comes to the storage requirements of your products and supplies.