If you step into a store to buy lockers, you can be confused because there are various available options. The market is brimming with lockers different in shape, design, and technology. While you have the option to search for the best locker in the market, you can never be sure if the same locker is best for you. It is always better to identify your needs and requirements ahead of selecting a locker. To make things easier, we provide you with a guide that can help you buy lockers best suited for your need.
1. Measure the area
Lockers can be of different dimensions, and even visually looking at them may not give you the best idea about their sizes. Fitting is an essential aspect of lockers as an ill-fitted locker may disrupt your place's décor and space utilization. Carefully measure the wall and sides of the area where you want to place the lockers and note the specifications down. When you go to buy a locker, focus on the size first and then other parameters.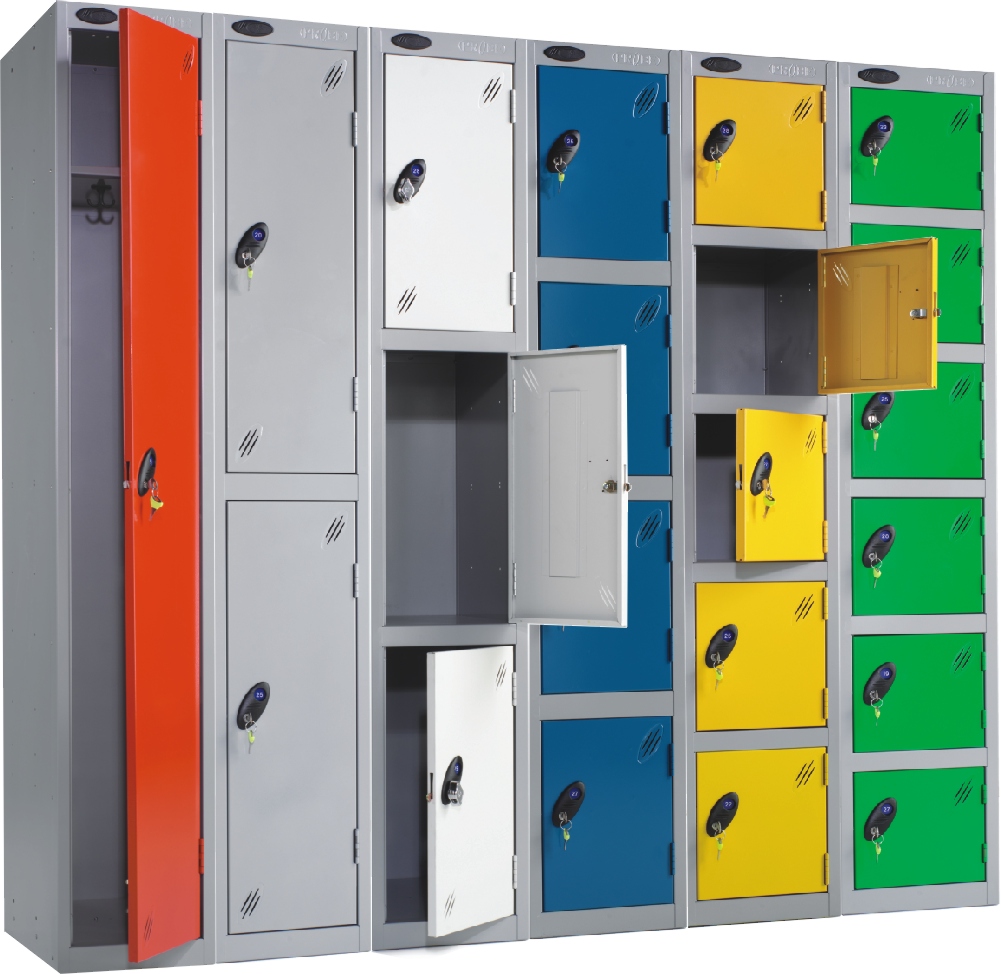 2. Decide the number and size of compartments
Your requirements can be different for different use. For instance, if you want lockers for the gym, you might want all the same size compartments, whereas, for personal use, you may wish one locker with different sizes of compartments. If you know your needs, you can directly inquire about the number of lockers you want and save your time.
3. Choose a door type
Lockers come in a variety of doors, and each one has different functionality. Doors are essential as doors are the side of the locker which the users constantly touch. You can select a locker door made up of steel that can be used in dry and wet conditions. Plastic lockers are also a great purchase as they provide extra features such as anti-rust and chlorine resistance. The type of door depends on the kind of locker. Depending on the frequency of use and the environment, you can buy a locker with the best-suited door.
4. Get the best locking option
Locking is the primary function of a locker. Today lockers come in different locks, which allows them to be used at many more places other than gyms and schools. Some camlocks come with keys and Hasp & staple locks which are keyless. Digital combination locks are gaining popularity these days. Besides these general options, you also get coin return and retain locks that are generally installed to generate revenue. Assess the kind of usage and then buy a locker.
5. Check for customization
Customization can be in terms of color and size. If you do not want to end up with a regular locker type, then buying a locker can be customized. Enquire about the charges that need to be paid for customized locker and then go ahead with the purchase.
You can visit our store to get details about different types of lockers. We deal with a wide range of storage products such as lockers. Connect with us to enquire about the locker that suits your need. Contact us today to get the best deal on lockers.