There are a huge variety of options to choose from when it comes to shelving and racking solutions, so it can be hard to figure out which one is right for you. If you would like to make the most out of your space in a secure and cost-effective way, then a mobile shelving storage solution may be the best option.
At Shelving Store, we have supplied many mobile systems addressing a wide range of different storage requirements, from records in hospitals and doctors' surgeries to the archiving of a company's products or the storage of museum artifacts. Mobile shelving offers a great solution for many businesses and organisations. Below we highlight just 6 of their main benefits.
Mobile shelving provides cost-effective storage space
Mobile shelving is a great way to create more storage capacity without breaking the bank. If you need more storage space in your current area, but don't want to spend money on it, mobile shelves are an excellent option. They can provide you with up to 100% more storage space! Plus, if you're looking to free up some of the space currently used for storing items, this can also be done with minimal expense thanks to our mobile storage solutions.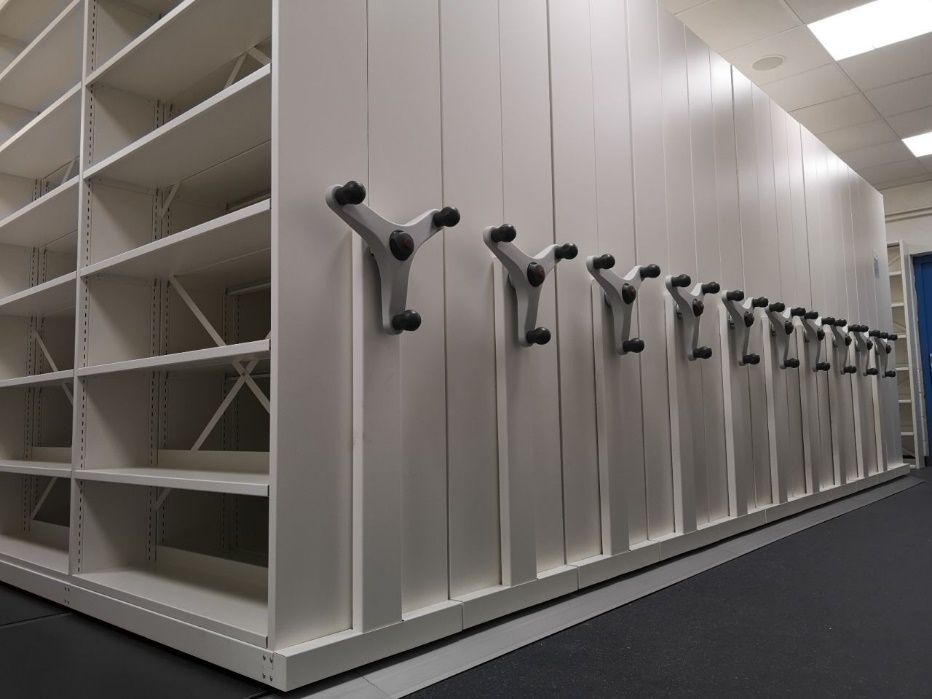 Customisable storage option
Mobile shelving can be customized to fit your individual needs. Whether you need more space for heavy boxes, large items or small and lightweight objects, these are the perfect shelving solution. With deep shelves and a sturdy carriage, they can handle any large box or big load. Preconfigured measurements enable seamless filing storage.
Mobile shelving offers a secure solution
Unlike static shelving, mobile shelving will provide full security for you. Static shelves are difficult to secure and anyone with access to the room could potentially take something without permission - a problem if sensitive documents or high-value items need to be stored. Mobile shelves lock tightly together when not in use and key access is available for specific individuals so that there's an extra layer of protection for your more sensitive items like archive storage.
Easily scalable to improve your business
Mobile shelving is an excellent way to provide your business with the highest storage density. They are also a great option for integration into existing spaces, and they offer long-term benefits for future expansion.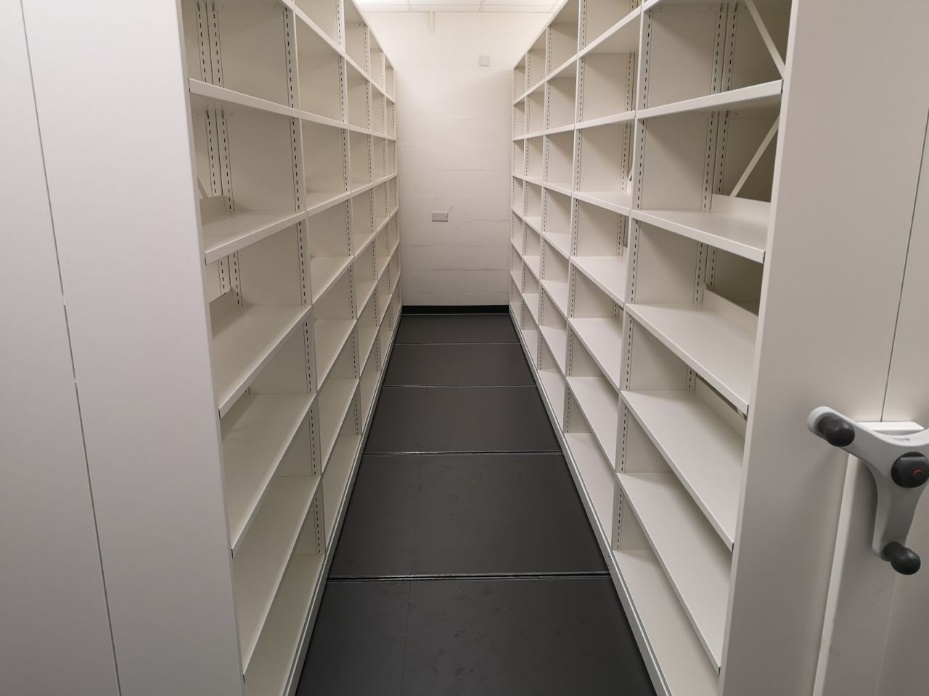 Increased efficiency in the workplace
Mobile shelving units are designed to be flexible and positioned where they're most needed. They'll significantly improve access to items that are stormed in them, which will naturally improve workflow efficiency.
Provide safer environments
Mobile storage systems are designed to move heavy loads and be safe for both users and stored material. They're great for reducing the strain on staff and preventing injuries and accidents from happening, which can make work environments safer.
Conclusion
Mobile shelving offers a host of benefits for businesses, and with a variety of special features, provides an answer for each individual's specific requirements. The mobile shelving systems we offer are a cost-effective, high-density mobile storage solution for medium weight and medium-duty requirements. They offer a higher quality track with a newly designed mobile mechanism.
If you are interested in finding a mobile shelving solution for your business then we can help and we would love to talk to you. Contact us at Shelving Store on 01244 660839 or email support@shelvingstore.co.uk for a free no-obligation quote.