Mobile industrial shelving is an excellent storage solution. Its multipurpose use makes it ideal for every space, from small to large warehouses. Storage has always been a challenge when it comes to small things. Mobile shelving is the perfect answer to such issues. These shelving are multipurpose and can house many things.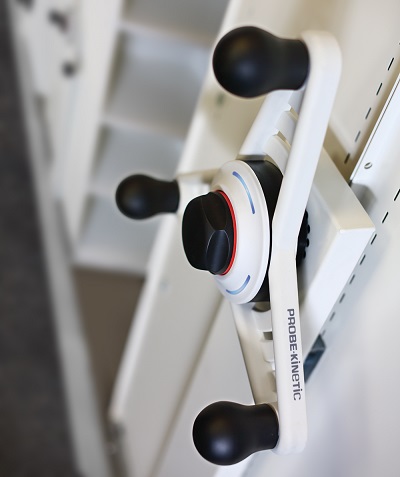 1. Mini warehouse
Mobile shelving can be easily divided into different units making storage space. Since it is mobile, the aisle is also portable. This shelving can serve as a mini-warehouse since every shelf does not need its aisle.
2. Storage for retail
A retail store may run out of storage space as many things need to be stored. This can lead to mismanagement of things, making the organization very difficult. Mobile shelving can be used as an extra space to store different things in a retail store. In addition, the sides of units can be labeled according to the stuff inside to simplify segregation.
3. Storage for archives
Every workplace has certain records and paperwork that are important. They need to be stored in a secure and handy place that makes them easily accessible. Mobile shelving can be used to store such archives.
4. Security
Mobile shelving can also securely store things such as electronic parts. For instance, a computer can be installed, and its parts can be stored in the shelving safely.
5. Storage for literary items
Files and books are other things that need to be stored very carefully. Mobile shelving can be used indifferently different rations to efficiently utilize all the available space. Mobile industrial shelving provides a very high storage density along with increased accessibility.
6. Small equipment storage
Industrial workspaces are filled with different types of small equipment that need to be efficiently stored. The small parts can be segregated and kept in smaller storage containers, and stored on the shelving. These containers can be labeled and accessed as per the use.
7. Perishable goods storage
Using mobile industrial shelving as cold storage is one of the most amazing uses of this shelving. We can shift shelving to cold storage to add extra space to store the perishable goods.
8. Extra storage in a warehouse
A warehouse keeps constantly flooding with different items. One can utilize the mobile units of the mobile shelving to add extra space to the warehouse. Also, place the frequently used things in a way that can be retrieved easily.
Mobile shelving has become a must-have in storage places where things continuously get added up for storage. If you want to purchase a shelving store, you can connect with us. We have the best quality shelving store and storage units that can serve every purpose. You can visit our website and explore the complete range. So get your hands on the best deal for storage units at the earliest to add an extra space at your workplace.