School lockers are something that we are accustomed to as they have been used in schools for many years. There were times when school lockers were used only during the physical education class. Gradually, the administration realized the benefits of lockers, and students were allowed to use them more often. Then came threats such as drugs being stored in lockers and the school administration became more cautious. However, these incidences can be checked with strict regulations and inspection. Overall, school lockers are believed to be very beneficial for students as well as the entire institution. Here are 5 major reasons why every school should have lockers for students: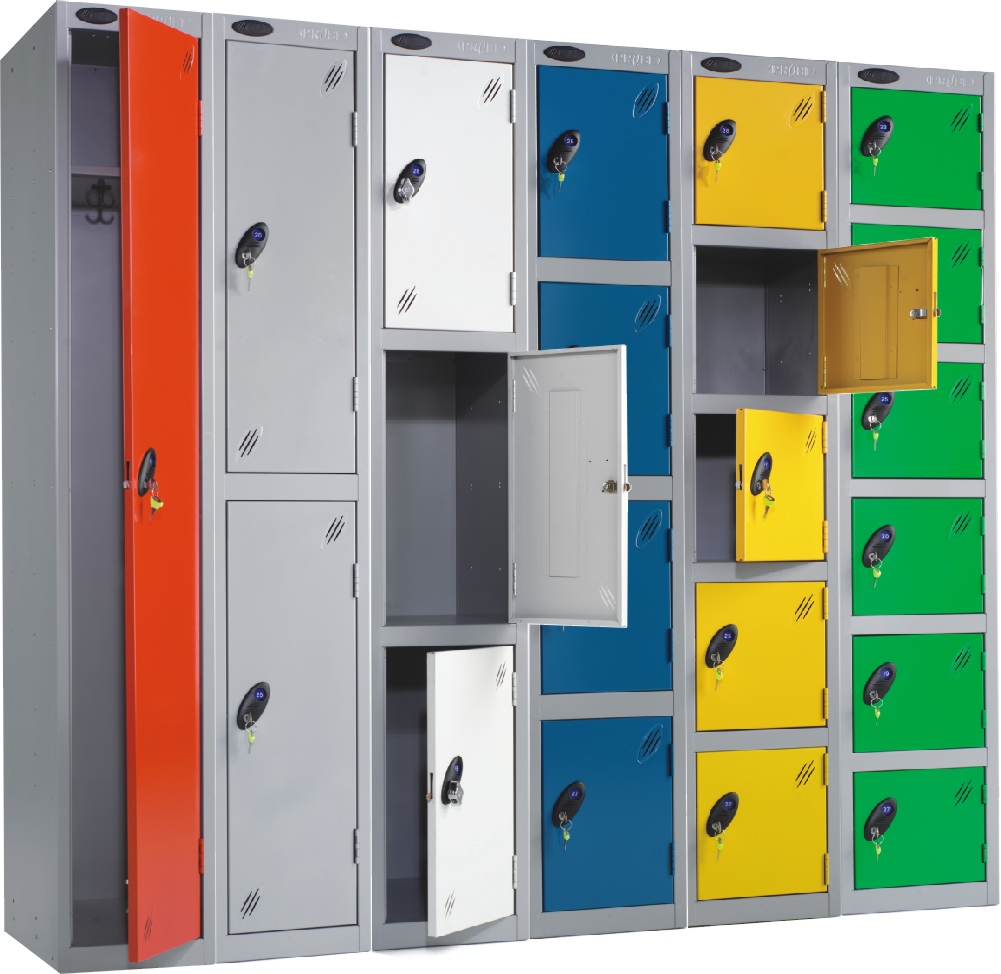 1. Secure environment
Security is undoubtedly the most important feature of school lockers. From sports to music, equipment can be stored in lockers. Students can store a variety of items such as books and costly stationery and stay relaxed about their safety. These lockers also instill a sense of security in the guardian of the students. They can stay assured about the safety of the things that they hand over to their kids.
2. Greater responsibility
Earlier any costly or important thing would remain with the teacher in the absence of lockers. With school lockers, the students are required to take care of their personal belongings which fosters a greater sense of responsibility in them. This is an important aspect of any child's growth.
3. Better mental and physical health
Besides being stress-free about their valuables, the children get the opportunity to show their creativity. Decorating and organizing the school locker helps the children to relax, take a break from the studies and do something creative. One of the major benefits of school lockers is the substantial decrease in the things that need to be carried every day to school. Due to the weight of books and other things that kids carry every day to school, many of them develop back pain issues. By locking the stuff that they need in lockers, students only need to bring very few things from home such as lunch boxes
4. Distraction-free classes
Teachers can store all the things that cause distraction during classes. Students from higher classes generally carry smart phones that can be submitted in the school lockers. These lockers can end up in better concentration and academic performance by the students. Teachers can also use the school lockers to lock away things such as prizes and mark sheets which are expected to arouse curiosity and anxiety amongst students.
5. Improved shared facility
Be it sports or music, there is some or the other activity that requires some equipment to be shared by several people. The conventional option is to submit them with one single person and keep a track of who issues the belongings from that person all day long. The better and smarter option is to have dedicated school lockers for this equipment with access to certain teachers and students. The circulation and sharing of this equipment can be carried out in a more regulated yet carefree manner.
We have a large catalog of school lockers with a variety in design and materials. You can explore our website to find the school locker that suits you. Connect us today to get the best deals on bulk order.