We have been through recessions, demographic shifts, and many more changes. However, the one business that does not die out is the self-storage lockers business. The business can be evergreen with its demand increasing over time. The fact these lockers are rentable makes the business even more lucrative. COVID-19 pandemic has turned out to be a boon to the business with the sudden spike in its demand. Let us understand four main reasons behind the flourishing self-storage locker business.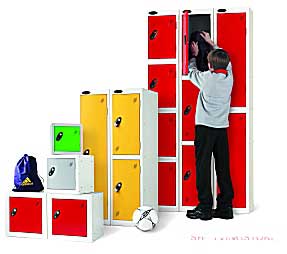 1.
New demand after the pandemic
There has been a steep hike in demand for self-storage lockers after the COVID-19 pandemic. With the rising trend of remote working, people pack their bags and move to their home towns. Many of them are doing it temporarily. They leave their rented flats to get free of the unnecessary house rent. They conveniently pack their belongings and dump them in self-storage lockers as it is way cheaper than any accommodation, and it solves the purpose of storage.
2.
Cost-effective business
Developing a self-storage business is a one-time investment. With inflation, the cost for commodities in a business increases except for the companies like self-storage locker that demand only an upkeep year after year. The business owners stay in profit by increasing the rent of the safes every year. There is no actual expense at their end, especially with those who have significantly less or no rent to pay for the space.
The business model of the lockers can be changed to get more profits. For example, different charges for different storage plans prove beneficial to business owners.
3.
Demographics shift
The millennial population chooses to live in the most crowded, luxurious, and high-demand places in any city. This high-in-demand location has very high rentals and cost of living. Due to the high property cost, people live in smaller spaces that ultimately run out of reach for all their belongings. A self-storage locker is the most convenient solution in such cases. It provides extra space for anything and everything that can be used anytime. This is one of the main factors contributing to the growing demand for such lockers.
4.
Storage for small business
Small businesses and startups limit their expenses. They need a cost-effective space to store their inventory. A self-storage locker serves the purpose. It provides them the desired space and option to conveniently self-organize and use the vault. Also, these lockers are cost-effective and can be rented as per the requirement. The different usage plans also make these lockers popular among small and medium-sized business segments.
Self-storage lockers are a modern solution for space shortage in commercial and residential spaces. We are one of the leading manufacturers of storage lockers and other storage solutions. First, visit our website to explore the wide range of products. Then, contact us today to get the best locker that suits your requirement.