When there are clothes lying around here and there as well as other things just thrown around, you surely need your storage capacity to shoot up at that moment so that you need not to worry any more regarding your limited storage space. Herein, you feel an ardent need selecting from a full range of slim storage cupboards, which would help you not just in storing piled up things but even fit easily in any given room.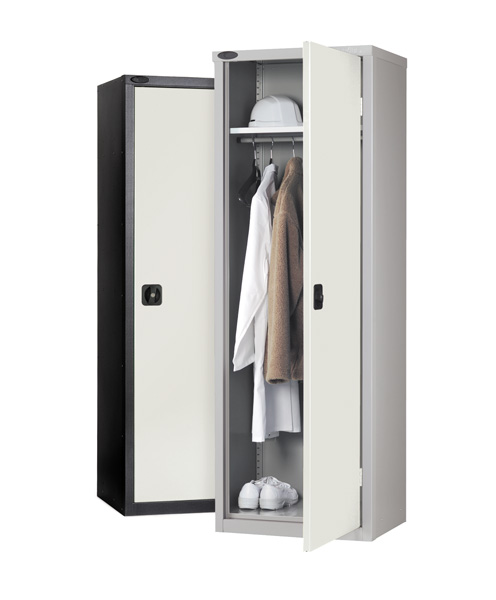 So, let us direct you with ways by which you can have storage extended without taking too much of a headache.
Multitasking furniture would be a fairly good idea

The furniture appearing to be aesthetic backed by added storage space is surely a wonderful choice when your house does not have wardrobe area. You can have items like storage footrests, tables along with shelves and/or drawers, small chests, lockers, or even free standing cupboards help in storing digital items, video games, journals, extra bed linens, or even other items that you make use of typically.
Despite the fact that e-readers are becoming considerably well-known, bookracks are still a favourite among the avid book readers for saving so many books. Some mobile furniture possess suitable drawers accompanied by doors, that you can personalise your bookrack to maintain parts open up for display, and act as a nice storing option for various other products.
Unutilised areas can be put to work

When storage space is limited, presume having things to be kept outside the full range of slim storage cupboards especially in areas that have not been used until now. Incorporate such areas in storing seasonal linens or even clothing and do not forget those hidden compartments that you didn't emphasised earlier. Under the bed is a terrific location to keep the toys that are played frequently by your kids. There are a range of racks, planners, and hooks to include storing behind doors, and unused area in deep-seated cupboards or even wardrobes could be made available for storage.
Break down the storing task

When handling storing things in different rooms, everything usually finishes up as a huge pile, with valuable things or useful things sometimes squandered. Hence it is wise to utilise the task breakup method for dividing the storage process section wise to aid separate storage spaces making them more user-friendly. Adding shelving to develop certain segments in your wardrobe makes best use of the area you have, so you can stash more. Make use of the shelves with divider panels that enables you to safely and securely pile delicate things while efficiently make use of vertical area, as well as utilising tiny baskets or containers, generating more area in compartments, and maintain all of them nice.
Hanging is an anytime handy option

When looking for additional storing room, give way to hanging the clothes that are simply lying around making everything look mess.Do make use of hangers to streamline things.
Do get a nice cupboard at places where things look out of place

Some rooms do not require cupboards and placing closets there might look absurd. However, think about how much extra things could be accommodated in an extra cupboard. Hence, getting from a full range of slim storage cupboards would be really helpful since they occupy less space and look really good as well.
Clean up the mess with separate baskets in place

Your day to day clothes tend to get dirty especially after spending the whole day outside. Just place them in a separate basket so that you can put them inside washing machine for getting them washed rather than the dirt piling up.
Get wall mounts convertible to and fro into tables

Make things very much convertible between slim tables and wall mounts so that those tables do not occupy extra spaces since wall mounts resting against the wall enabling enough storage space.
Do keep things only that are required while eliminating everything else

It does make sense to have only important things or valuables other than closet while getting other things disposed that are not required especially when everything is just cramped up. Keeping only important things will not have too many things piled up.
So, we discussed a number of ways by which you can have extended storage options in the form of selecting one from a full range of slim storage cupboards without getting way away with building new storage or changing the makeover of your place. You might need just one way or a number of ways from above depending on how much storage you are having at your place and how much important or unimportant things are present in your premises.