The safety of the contents of your locker is of paramount importance be it school, office, warehouse or any other location. Choosing a wrong lock is as good as leaving your locker open, altogether.
Given below is a list of frequently asked questions that will help you select the perfect lock for your perusal.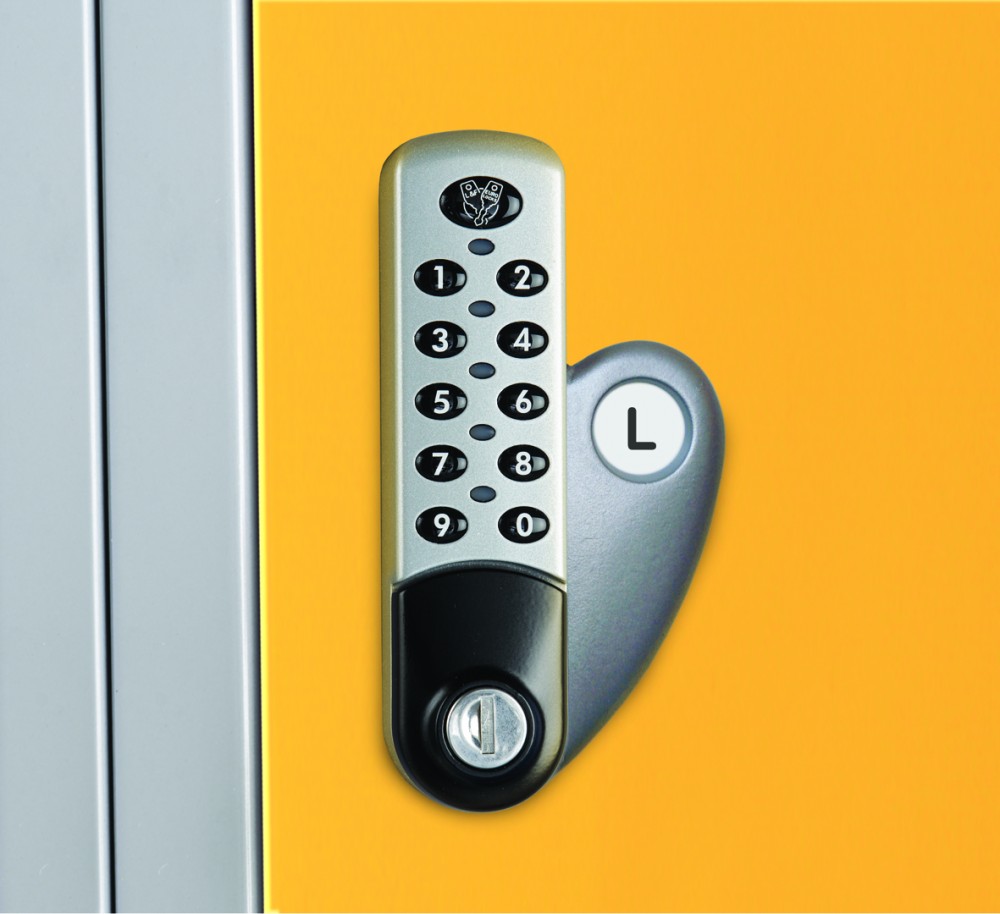 Are Locks Classified According To The Places They are Used?
Yes! Based on your requirement, you can opt for a dry-area or wet-area lock or one that serves both purposes. Replacement locks for dry-areas are Types A, B, C, K-W, P, L, M and H-£1 and for wet-areas are Types 2, 3, 6, 8, 10 and 11.
What Is The Most Basic Replacement Lock?
A Type A cam lock for dry-area and Type 3 water resistant cam lock for wet-area are the most basic replacement locks that you can find.
They are equipped with a micro sprung 10-disc system allowing up to 3000 serial combinations. Each lock is provided with two keys.
What Are The Newer Advancements in Dry-Area Locks?
Type C cam key locks come with a radial pin and can be used to make 10,000 combinations. They are best suited for steel door lockers. They come with 2 standard keys. The apparatus can be conveniently fitted from the inside of the door. Each lock is unique and has a specific lock number.
Type K-W locks are powerfully built security options best suited for solid grade laminate (SGL) doors. If you have an existing metal or SGL door of the same brand, it can fit right into it, easily. They are reprogrammable and allow hassle-free changing with the help of an override key.
What are Hasp and Staple Locks?
They are aesthetic, sturdy, weather-resistant locks ideal for gated compounds, warehouses, garages and the likes. The fixings are concealed and the staple rotates when handled. The can be used with open-shackle padlocks.
They can be purchased separately should you choose to only change your existing lock, making them cost-effective as well. For dry-areas, a Type B lock and for wet-areas a Type 2 lock codes for hasp and staple.
Can The Locks Be Reprogrammed?
Absolutely! Type P locks for dry-area and Type 11 water-resistant locks for wet-area are re-programmable combination locks with 4 digit combinations where you can make up to 10,000 combinations.
It is suitable for multi-user applications and makes you forget your worries rather than your keys. Note that the master override key is usually sold separately so be mindful of getting one if you're buying this lock.
How Effective are Digital Combination Locks?
Taking locks to a whole new level of security, this variant has a service key that facilitates code reprogramming, battery replacement, and opening the lock for emergency access. They allow up to a massive 40, 000 combinations.
The lock is powered by standard alkaline batteries that last up to 50,000 intervals of usage. They are usually single user but can be upgraded to multi-user facilities. They can be placed and operated horizontally too, in case of vertical space constraint.
Specifications for dry and wet-areas are Type L and Type 6 respectively.
What are Dual Coin/Token Return/Retain Locks?
These are specialized locks which are provided with coin denominations £/€ or tokens to fit in the slots for return or retain when operated. They are robust, impact-resistant and highly reliable locks to have.
A few things need to be kept in mind while investing in these types of locks. They can't be exchanged with a standard key or padlock locking doors as the entire door would have to get replaced.
One can never be too safe in the present times. Therefore a viable knowledge of the different types of locks is crucial to select a well-built one for unmatched security of belongings.