Are you confident the costly equipment and sensitive information housed inside your office is safe from unscrupulous hands? If not, it's time to address your office security concerns, starting with locks on your locker doors. Prowlers are always on the look-out for easy targets and a potential break-in can be a shattering experience for a business owner.
A sturdy, tamper-resistant lock fitted on the storage unit can deter most thieves from striking. There are many different types of locks in the UK for commercial use. However, before zeroing on a lock that works best for your facility's security, here are a few questions you must ask yourself.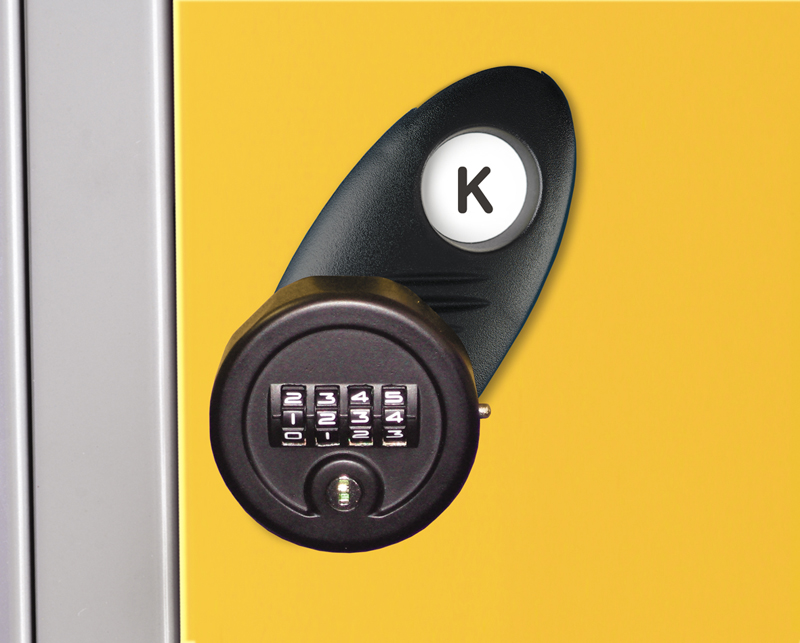 What are the different lock types for a commercial environment?
There is a whole array of lock types to choose from. Some popular ones incorporated in the commercial setup include Cam locks, Hasp & Staple locks, Radial Pin Locks, Coin Locks, Digital Combination Locks, and RFID Smartcard Locks.
How does a cam lock operate?
Available in a range of styles and finishes, the cam lock is a simple, cost-effective mechanism that is durable and difficult to break. It provides easy access to all compartments of the locker. The key-operated application consists of a stationary cylinder portion that rotates 90 degrees at the back end to unlatch the secured door. The standard lock comes with two keys as well as a master key.
How does a hasp & staple lock work?
The hasp and staple locks give the locking control to the user. Compatible with wood, plastic, and metal locker door, the mechanism requires an external padlock to secure the compartment. Once locked, the hasp rotates freely to prevent break-ins. The system is particularly suited for industries where keys could easily be lost.
How secure are radial pin locks?
Radial pin locks are intended for lockers that require greater levels of security. The apparatus comprises movable pins arranged in a circular pattern that align together to unlock the bolt when the correct key is inserted. The radial lock is resistant to drilling, severe weather conditions, and picking. Each lock includes two keys.
What are the benefits of coin/token locks?
The coin/token operated locks are best suited for lockers installed in shared environments such as gyms, tennis centers, libraries, swimming pools, and shopping complexes to name a few. The locks come with a coin or token denominations. The key is released only after the coin or token is inserted in the slot. After unlocking the unit, the coin is released and returned to the user or retained in the coin collecting box. The locking system is secure, easy to operate, and eliminates the problem of lost or stolen keys.
What are the features of digital combination Locks?
This is a battery-operated locking system that offers flexibility and a high level of security.
It can be programmed for single as well as bulk usage where more than one individual can access the contents of the locker. The digital lock provides the option of setting and changing a personal entry code by the user if required. And guess what? There is no worry of misplacing or losing a key as it's a keyless device.
What is an RFID lock system?
The RFID is a sophisticated digital lock that runs on power. It enables users to access their locker with media such as a card, key fob, or matching transponder. The smart lock that works on radio waves signals is programmable, weatherproof, extremely secure, and convenient to use. Thanks to these useful features, the RFID locks are quite popular in commercial establishments.
The Bottom Line:
When it comes to protecting valuable and irreplaceable items in a commercial setup you want locks that are going to provide maximum protection against unwanted intruders. Now that you have become familiar with the various lock types in the UK, go ahead and choose a security device that is the right fit for your facility.