Have you ever wondered or given a thought as to what those factors are responsible for having post box lockers at UK residences, offices, universities, schools, etc. where mail privacy and security is critical?
Seems fascinating, isn't it?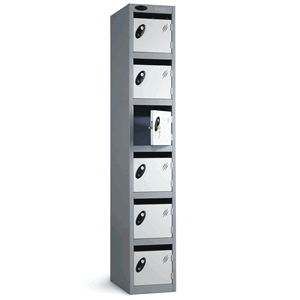 Today, we will be discussing these factors that may be indication to change the aged old postbox lockers replacing old collection as a storage space answer.
Being out-of-date or even harmed are surely the key reasons that induce a storage alternative necessity. Apart from this, other possibility could be the updation of lockers for a more systematic storing answer.
To be precise with what we intend to discuss, let us stroll across these indicators that would possibly force you to update your post box lockers requirement.
There are too many locker spaces required for so many individuals

With so many individuals present in a school, college, university, or similar place, the quantity of post mails could be overwhelming that needs a great deal of privacy and storage space. Hence, it tends to be a major reason why UK homes or workplaces require post box lockers to cater the needs of so many people within the premises.
The old lockers are demanding way too much of maintenance

The lockers tend to depreciate with time due to their ageing effect resulting in the wear and tear. Every storage alternative needs a particular frequency of maintenance after a certain period and that too on a regular basis.
Hence, it is now a really good opportunity to upgrade to a new and modern storage facility. This will certainly not only conserve you from expensive upkeep, yet additionally prove to be a great expenditure for a long time. You have everything else eliminated whether be repainting, eliminating damages, cleaning, and such other problems when you have a new set of lockers bought.
The lockers need to be changed as a part of the refurbishment process

There are times when a premise opts for a refurbishment or makeover. This leads to going for a complete replacement of almost every single locker and it is a good decision to alter or improve the storage at your property. When it comes to picking the best storage for your property, there are actually a wide variety of possibilities in the market. However, the lockers wonderfully incorporate to the newly updated makeover. You may still try out other storage space alternatives but they are surely not going to be a perfect fit as newly purchased lockers tend to appear.
The lockers should go well with the contemporary storage fads

Trends are almost everywhere and it is very important to keep up with them.
The world of storing have witnessed patterns that feel amazing, liked by most, and complied in terms of security parameters by a majority of users. Are you among them who would dream of staying on top of the ever changing patterns? Then you must look at buying storage lockers that are presently trending as an ideal storage option.
The lockers are outdated with nobody using them anymore

When people start looking at your lockers as outdated ones, you may effectively consider going for a newly upgraded storage option, especially when your storage space options turn out to be really old enough to look at. Aged old lockers are really tacky lacking big time in terms of security requiring routine maintenance problem from time to time. In this instance, it will be actually be practical to spend in a collection of absolute fresh storing options.
There are alterations required that the old lockers can't withstand

With so many mails to stuff inside a locker, the lockers may be a difficult deal to handle when it comes to accommodating them. Hence, post box lockers can be easily customised with ease as they are such crafted for post mails storing needs. If you want to fend off the basic storing remedy and make a decision to have lockers that target the specific requirements of the users, it is time to enhance your storage space remedy.
The lockers are hardly used due to their lack of comfort

At many places in UK, the post box lockers use might get limited due to safeguarding of important mails burden, people tend to experience. If the people using it are actually bringing massive knapsacks of mails inside a limited personal storing area, it is a concern that requires to be considered. Perhaps lack of comfort or even unacceptable storage remedies make it a necessity to opt for custom made post box lockers. Having said this, it would be an advantageous selection to update your lockers that greatest satisfy the people demands.
Some final words to sum up
The things discussed above are the reasons that guarantee the requirements for brand new designed post box lockers as an upgraded model of closets within UK. It is actually a well-said fact that lockers are a necessity, every premise need to accomplish. Hence, do not think twice to invest in a storing remedy for your premises as it is an excellent investment for times to come.